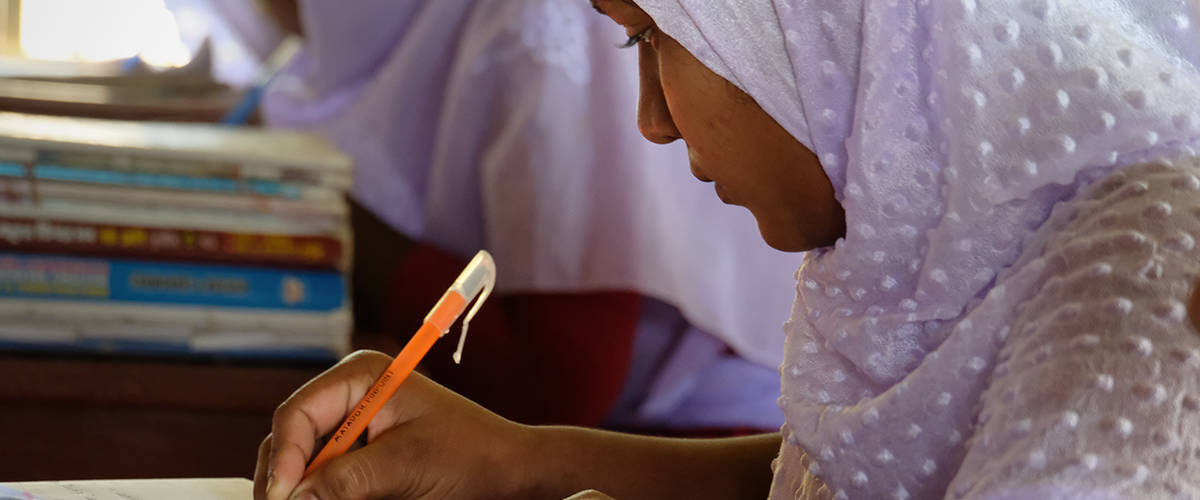 The GSRD Foundation was founded in 2007 as G-Star RAW's philanthropic arm. It is an independent foundation that complements the work G-Star RAW does in the areas of sustainable product, sustainable operations, and responsible supply-chain management. For more details, please visit this page.
We share G-Star's philosophy and its approach to sustainability. Together, we work side by side to drive real and meaningful change.
The GSRD Foundation has an independent board representing the corporate, public and philanthropic worlds. It consists of the founders of G-Star, a representative of G-Star RAW, and external members. The board oversees all grant-making activities, supervises the processes, and decides on the strategic direction of the Foundation.
Frederik Vossenaar works at the Dutch Ministry of Agriculture, Nature and Food Quality, and brings to the board over 20 years' experience with the Ministry's Agricultural Counsellors Network. He has broad knowledge of, and experience in, the setting up of public-private partnerships, as well as the development of the agricultural sector.
Michiel Steeman is Professor of Supply Chain Finance at Windesheim University of Applied Sciences. He has a deep understanding of the world of philanthropy, derived among other things from his broad knowledge of setting up, managing and scaling up development projects.
Frouke Bruinsma is Corporate Responsibility Director for G-Star RAW. Since the establishment of the Foundation, she has been closely involved in its day-to-day management.
The GSRD Foundation is based in G-Star RAW's head office in Amsterdam. The Foundation works closely with the sustainability team of G-Star. Its staff has extensive knowledge of the social and economic landscape in the countries where G-Star RAW products are made.
Puck van Ipenburg is in charge of the Foundation's day-to-day operations.
The Foundation is aided in its work by Rien van Gendt, our advisor on philanthropy. Rien is the former Executive Director of the Bernard van Leer Foundation, and currently holds a number of other positions in the world of philanthropy at both the national and international levels. He worked in the public and the private sectors before joining the Bernard van Leer Foundation. He is a recipient of the Distinguished Grantmaker Award and the Compass Prize of the European Foundation Centre for his contributions to the foundation sector.
The GSRD Foundation is a member of the Association of Foundations in the Netherlands, whose code of conduct it follows. It is also registered as an ANBI ("Algemeen Nut Beogende Instelling", or organisation for public benefit) in the Netherlands.
You can find out more about the GSRD Foundation's policies, and read its latest financial statement, here.